We are in the middle of a unit about fire safety and firemen. Just so happens (yes it was planned, lol) our local homeschool group took a trip to the fire station today.
Let me tell you the trip was AWESOME!!! The firemen were so friendly, helpful, and polite! They put their lives on the line for us everyday, so I would have been happy with a simple tour of the station. But these guys took it to the next level. They made us feel like guests in their home-showing us everything we wanted to see, carrying kids down the stairs, giving them hats and badges, and just being so much fun!!
And without further adieu... the pictures!
Waiting for the tour to start.
The sleeping quarters. (does this not look just like a movie?!)
The fire pole they slide down to go to the fire!
Kitchen-complete with THREE refrigerators. The firemen asked if we knew why there were 3. My answer was-duh-there's a bunch of men here. Apparently, there are three shifts of firemen and each shift has their own fridge. Seriously, even if there were 3 shifts of women, all our salads would fit in one fridge!
Like I said...above and beyond! My kids gravitated to Mr. P and he was so cool about it. He carried Mini Cooper around half the station, and is here carrying Mini while holding Charger's hand.
Laundry area-I was surprised how small the washer was inside.
Riding in the jump seat-Mini Cooper would NOT smile!! Her Mr. P had walked away and she was mad!!
Watch out world!!
Lights!
The firemen all came down the fire pole for us-it was very cute! Not sure who liked that part better-the kids or the firemen :).
Mustang and Charger modeling their new hat and badges. Now they can dress up at home too!
I went to the fire station as a kid, but I am from a small town so they didnt have this big of a facility. I loved seeing the station nearly as much as my kids, I think! Mustang did find out, to her dismay that they did NOT have a Dalmatian. But, we had tons of fun anyways.
Hope you had a wonderful week! I'd love to read about it! Link up your learning to: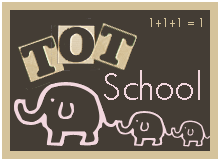 or
(I did) or just let us know where you blog so I can come read about it! And check back soon for more about the other learning we did this week-I figured this post was long enough without it!
God Bless you!