It seems that its acceptible by todays youth to mispell there words. They beleive it's not that noticable and so thay spend they're lesure time eating deserts at restraunts. Now, don't get me wrong. The English language is hard, and I know I give spell checker plenty to find, but it IS important to know how to spell and to know when to use which words. Otherwise, you might end up eating a lot of sand!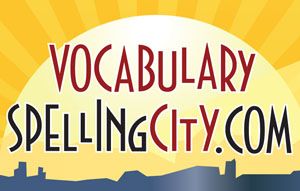 Let me introduce you to a great program to help you teach your child to spell correctly,
Vocabulary Spelling City
.
Vocabulary Spelling City
offers a super fun program to help your student learn spelling, writing, parts of speech, alphabetical order, handwriting, and more!
They have over 42,000 customizable sentences and definitions
A real person who says each word and sentence
Free home pages for teachers and parents to save lists
Teacher training videos
Free printable handwriting worksheets
Free teaching resources with lists and lesson plans
Twenty-five games to play online or to print
A free forum and newsletters
and more!
When using Vocabulary Spelling City, you make up a spelling list for your student or students. They can then practice their lists by playing one of many games. When they are done practicing, they can take a test and then check their own answers.

It can be used by many children or just one. If you are a school teacher, your students can access the program at home. If you are a homeschool parent, you can share lists with other parents. In fact, I can share with you one of the spelling lists I created for Mustang. We were working to learn about how e at the end of a word makes the vowel long, but then is silent. This list contains 5 words
http://www.spellingcity.com/view-spelling-list.html?listId=9330257
.
I provided Mustang with a written spelling test at the beginning of the week. Throughout the week, she practiced her words here on Vocabulary Spelling City playing games and quizzing herself. At the end of the week, she was able to spell all 5 words with no problems at all.
We have begun incorporating Vocabulary Spelling City into our weekly learning. Mustang really enjoys the various games she can play. I appreciate the self lead learning and the opportunity she has to self check her tests. I also really enjoy the ad-free learning! Mustang has a tendency to click links and end up with viruses, so I'm so glad I don't have to worry about that.
Vocabulary Spelling City
offers many of its features for no cost at all! But, at just
$29.99 a year
for up to 5 children (families), it is a great added bonus to be able to track performance, learn vocabulary in addition to spelling, and have a log-in for each of your children.
This is certainly a great program, and I highly recommend you check out Vocabulary Spelling City! If you would like to see what other families thought, check out the
Schoolhouse Review Crew blog
.
Thanks for stopping by!
God Bless!
Disclaimer: As a member of the Schoolhouse Review Crew, I received a free membership to Vocabulary Spelling City in exchange for an honest review. I was not required to write a positive review. All opinions are my own. I was not paid for my review.