There are may subjects that I feel 'qualified' to teach as a homeschool mom. Spelling, writing, literature, science, basic math, and maybe a few others. There are some I am scared to teach because they were a challenge for me in school. But, then there are the subjects I simply can't teach, and Spanish is one of them!!
I actually took a year of Spanish in high school. But, then I took two years of French. Now, I remember just enough of each to say the alphabet in 1/3 Spanish, 1/3 French, 1/3 made up words, and not know which is which :). My children, on the other hand, know just enough Spanish from watching a cute little cartoon to attempt phrases and not pronounce them correctly. Then we are both confused!!
My SIL is from Panama and speaks fluent Spanish. I always thought I'd just send my kids over to her for Spanish lessons, but then we moved away from her and we are stuck having to learn Spanish on our own!! So, plan B: Find a good Spanish program!!!
When we were asked if we would like to review
Speekee TV
, I headed over to their website to see if I would be interested. They list 8 reasons to choose
Speekee TV
for Spanish:
Spanish acquisition without effort. Just watch and play!
HD video streaming of Speekee and friends teaching...
concise, essential Spanish, with lots of repetition.
100% Spanish (subtitles available)
Virtual friendships with real Spanish children
...in real Spanish locations...
...in real time!
Spanish songs that really stick!
Well, that all sounded great, so I said sure!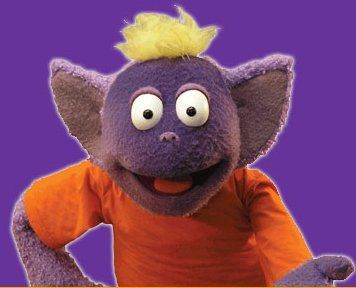 Speekee TV is a series of high quality videos streaming via the web. They offer a full immersion based program that does not use any English throughout the videos (English and Spanish subtitles are available). In addition to the videos, Speekee offers lesson plans for use with the videos for both the school and homeschool market.
There are a total of 10 units in the Speekee program, each with a different theme. In each video, the children sing a song about where they are going to go that day, and then they take you there. Locations include the park, cafe, market, zoo, even a party. At the location, words useful at that place are introduced. For example, when we went to the cafe, words for a glass of water, glass of orange juice, and glass of milk were introduced. This was mixed in with words about how to order what you want, and lots of manner words such as please and thank you.
Speekee offers a detailed lesson plan in their
Scheme of Work
. These lessons are designed for a school classroom, but some of the features are available to all subscribers. For each unit, the lesson plan provides:
a summary of the unit
expectations for student progress
a list of the new words from that unit along with a definition, pronunciation guide, and voice clip to hear how the word is said
a list of the everyday language from that episode
and praise words in the video such as Fantastico and Muy Bien
There are also worksheets and flash cards to go with each unit.
If you were to follow the guidelines of the Scheme of Work, you could actually take up to FOUR years to cover all the material, especially if you add in any extras! There is additional information available for the school market that I can't see. But, the summary pages were so helpful!!
Speekee also offers a program called
FastTrack
, designed for homeschoolers!
FastTrack is geared for the mom wants to use Speekee, but doesn't have the time to lesson plan. Each week, a lesson plan is delivered to your email inbox. The email includes a link to the same information on the Speekee website, and 4 ways to make the most of that week's unit.
Not every week introduces a new unit, but each week you would watch at least one full episode. The following days, you would start at a specific spot (a link to that spot is on the FastTrack page) so that learning can be focused on a group of words for the day. Some days you might focus on action words, another day colors, and a third day description words. After watching the video, the lesson plans suggest an activity to allow practice using the words that the children just learned.
The worksheets and flashcards from the school program are also available for the FastTrack program.
There are 40 weeks in the FastTrack program, so it would take you about one school year if you consistently use Speekee each week.
The videos feature these puppets. Speekee, Dino, and Lupi, along with many Spanish speaking children. As you watch the videos, you get a profile picture that is a sock puppet, too. As you progress through the program, you receive Puntos to spend in the Mercado to decorate your puppet.
You also get to send emails back and forth between some of the characters in the videos. The emails give your child a chance to answer questions in Spanish.
So what did we think?
Well, I'll be honest that with a purple puppet as the logo, I was a bit worried that Speekee would be cheesy. I was pleasantly surprised to find out that I had nothing to fear at all!
The Speekee TV videos are actually FUN to watch! The music is great, just silly enough to be entertaining, but very gentle on the ears! The songs are very catchy and I find myself singing them around the house.
The videos also seem to be quite effective. While watching a video, Mini Cooper turns to me and said, "Mom the girl likes milk!" Mini Cooper can't read subtitles, so I knew she actually understood what the girl was trying to say.
I really appreciated the FastTrack emails. It was so nice to have the weeks goals all written out, with links, delivered to me once a week! I didn't have to plan a thing-except to have materials on hand. (I wish all my subjects were that easy!!)
I didn't have to bribe my children to watch Speekee. Charger is going through a 'I don't wanna stage.' Seriously, he doesn't want to do about anything! He didn't tell me no when I told him we were going to watch Speekee. He loved it, too!!
My only dislikes were that, I felt the web-site was a little difficult to navigate. Things weren't were I expected them to be, and it was hard to find the right links to get to where I wanted to go. Also, as much as I liked the FastTrack, if you didn't complete one week's work you still received the next week's work on Monday. So, if you wanted to go at your own pace, you would quickly feel behind.
How to Order:
If you want to use Speekee TV in your homeschool, you can watch a 30 second sample clip at the top of the
Speekee homepage
. And you can try it
FREE for 2 weeks
to be sure it's a good fit for your family. After that time, you can
subscribe
for just $7.50 a month or $60.00 a year! Super affordable in my book, and WELL worth the money!!
Gracias Mi Amigos!!
and God Bless :)
Disclaimer: As a member of the Schoolhouse Review crew, I received a subscription to Speekee TV in exchange for an honest review. I was not required to write a positive review, all opinions expressed are my own. I was not paid for my review.