Like I mentioned in my
primary weekly wrap up
, it was a really nice week. Lots of learning, and we had a lot of fun. The little girls and I moved forward with letter C and a pet theme.
On Monday, we read about Martin Luther King Jr and Volcanoes with Mustang and Charger (check out the primary post). Mini Cooper worked on her parts of a volcano booklet (free from The Helpful Garden) and the both colored pictures from
Twisty Noodle
(thank you
You Are the Roots
for sharing about them).
We used the sandpaper letter C and the sound disks from
The Helpful Garden
to discuss the sound of 'c.' I
used
to have a drawer of little objects that started with C, but realized when I went to set up this lesson that some children (yes, mine) had taken them to play with, lol. So, the disks were a great fill in (and no one stole them either!). We also looked at the pet classification cards (part of the C
Tot School pack
from 1+1+1=1).
Another one from
Sparklebox
, I just printed off two cards that didn't have any repeats and used them for matching cards for Explorer.
This adorable printable is free from
Kid Sparkz
(there is also LOTS of cute printables for a dog theme). Both girls tried it throughout the week.
On Tuesday, we learned a little about Andrew Jackson. Everyone decided that he was their favorite so far, ironic as he was considered one of the US's favorite presidents.
I also added some new trays to the shelves (I have to add a few each day or they try everything the first day and are bored the rest of the week).
This C is for Cat magnet page was a huge it. It's from
Making Learning Fun.
Puzzles with pet themes from Discovery Toys Progressive Puzzles box.
I thought this magnetic book would be a hit....the girls, not so much. It wasn't touched.
Before I found the matching game, I found this printable. I put it in a sheet protector so it could be done again. Mini Cooper did it once and that was it. I found it
US Kids
.
This printable is adorable and fun!! It was supposed to be used with dog bones, but I just cut a bunch out from construction paper. It is part of a free mini printable pack from
Learning and Teaching with Preschoolers.
Cat Graphing from the Tot School pack at 1+1+1=1 was a hit with Mini Cooper, but also with Mustang. As soon as one of Mini Cooper's items 'won' (the yarn), Mustang wanted to continue playing until they had all reached 5.
Mini Cooper also had her first presentation of the teens board. She did very well.
Wednesday, I wasn't feeling very well and so school was a bit slower. There were no new trays. Interestingly enough, they both turned to the Montessori Materials.
Thursday was fun. I found an idea on
PreKinders
to use Play-Doh and 'feed' the dogs. I used the dogs from our game Flea Circus and the counters from our red rods to count the food we fed. Mini Cooper thought this was a GREAT idea. She happily helped me. Explorer 'helped' for a little while.
But, she got really tired of having to count out food. She just wanted to feed the dogs, so she stole them all, lined them up, and fed them.
Then went back to the play-doh table.
I also gave a presentation of the Geometry Stick box to Mustang and Charger. Mini Cooper just HAD to sit in on it and really want to work with it afterwards. It is pretty fun!
Overall, I would certainly say this week was a success! We are planning to do a little learning about snow this next week (since it's going to be bitterly cold YET AGAIN). Hope your week went well, too!
Thanks for stopping by!!
God Bless,
Lisa
We'll be linking up!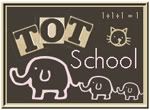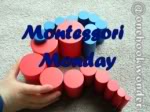 Amazon affiliate links in widget below: