Following the Tot School plans from
1+1+1=1
, we moved forward to letter D for Duck and learned about birds.
Trays used this week
Using the same pack, I made a size sorting tray.
Instead of using the sorting mat in the pack, I made little nests from construction paper. Explorer called them bowls. I'm not that crafty!
These were supposed to be used for patterning, I think. But I did a sort and count tray for Mini Cooper. Printables are also from the 3 Dinosaurs pack.
This one is not related to our bird theme, but is great for winter. I found the snowflakes at the Dollar Tree (they are ornaments), and I wrote a number of 0-9 on each. Mini Cooper counted out beads to go with each. Explorer matched one to one, placing a bead in the center of each.
Bird themed puzzles from Discovery toys.
Montessori Materials used this week
Explorer worked with the pink tower this week. I always love watching this material in action!
Mini Cooper had her second presentation of the teens boards.
We also brought out the teens hanger.
Explorer has been tracing letters all week.
And, we joined the big kids making play-dough landforms and using our water beads with them.
Learning Toys
Our Melissa and Doug alphabet train puzzle was a big hit (though it required the girls to share-not such a big hit).
Melissa and Doug spelling puzzles.
Duck lacing cards, and Lauri puzzles (I chose just the duck and bird puzzles for this week).
Printables, books & more
We read Have You Seen Birds? by Jeanne Oppenheim
We attempted to make bird art with our fingerprints, but she just wanted to put her fingerprint all over the paper. That worked too.
Last, but not least, thanks to a large snowstorm this week, we all enjoyed some snow ice cream. Yummy!!
It was a great week and we had a lot of fun! We've also been enjoying the beginning of the Olympics. This next week, we will be doing the very typical and timely theme of Valentine's Day :).
Hope you had a great week!
God Bless,
Lisa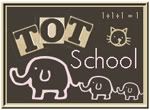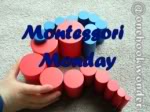 Products we used (or wished we had to use) this week. This widget contains Amazon Affiliate links.