This week, my little girls learned about just one thing: Valentines. I used some of my old trays and made some new ones. We also had an entire day of Valentine's fun on Thursday. You can read about it
here
.
Trays this week
It was pretty much all trays this week, so this section will be long ;).
Magnet page from the same pack.
For this one, I had Mini Cooper lay a gem on each h. This printable is also from Gift of Curiosity.
For this one, Mini Cooper matched the amount of hearts on the left side with buttons on the right (also from Gift of Curiosity).
The idea of this was to put one bead in each heart....no one liked this one.
Parmesan cheese container and heart sticks from the dollar tree. Always a favorite.
Transferring feathers with tweezers. This lasted about 5 seconds. Then, she wanted to throw them around.
Sorting pink and purple-perfect for Explorer right now. She only seems to know these two colors. Everything is 'hink' and if you tell her it isn't, then it has to be purple.
This was by far the favorite tray. They both had lots of fun filling the little heart boxes with treasures.
Explorer loved shaking them to hear the gem inside.
Montessori Materials
Books and other stuff
Along with the big kids, we have been learning about the Olympics. I got these great 3 part cards of figure skating poses from Every Star is Different.
And, it's not Valentines without Olive My Love :).
Those were the main highlights of the week, and of course all of our Valentine's fun on Thursday just topped it off. We will be focusing on only the Olympics this next week. Hope you had a great week!!
God Bless,
Lisa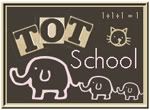 Items we used this week (Amazon affiliate links in this widget)