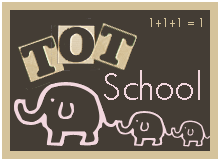 Charger is 25 months
I can hardly believe that another week has passed! We had a really fun week. There are so many things that you can do with the letter M. We tried hard to squeeze as much into one week as possible.
Sunday's family game night we played Tumbling Monkeys, a new gift from our Aunt Becky-thank you!
Tuesday we did our Montessori trays.
I gave 3 jars and 3 lids to match up and close. I got this idea from
The Adventures of Bear
, at least I think I did, I cant find it again! It didnt work very well since all the lids were interchangeable. He had a very hard time putting the lids back on the jars but had a great time unscrewing the lids from the jars.
Sorting pom poms-waaay too easy.
Lacing beads onto a pipe cleaner. Charger did very well with this, I was surprised.
Wednesday we read The Mitten by Jan Brett.
We played a very fun mitten toss game that I found on
Totally Tots
.
We used our new Do a Dot paint markers to color a mitten. I found the worksheet on
Making Learning Fun
.
Then we made this adorable little mouse you can read about
here
.
I made a tray for Mustang's preschool and Charger wanted to play. The object was to put pairs of mittens together with clothes pins. He was VERY focused on this.
Thursday we read 5 Little Monkeys Jumping on the Bed by Eileen Christelow
I took the retelling graphics from the
1+1+1=1 Tot Pack
and made it into a flannel graph set.
Then we reviewed body parts a very cute part of the tot pack.
I gave Charger these generic Word World characters I found at the dollar store. I am not too pleased with the quality, but Charger loved them. He put the words together for a good hour.
Friday was our fun day!
We read Mike Mulligan and his Steam Shovel by Virgina Lee Burton. To be honest with you, this was above Charger. I had a hard time keeping him interested. He ran around a lot while I read to Mustang.
I gave him a sensory tub of macaroni and measuring cups. The trucks soon found their way into the tub.
I found old business cards that were two part. I let Charger rip them apart on the perforation. He loved this!
Then we had a Masquerade! I pulled out the dress up box, gave both kids a mask, turned on our Veggie Tails Silly songs DVD, and let them take instruments from our new Melissa & Doug Band in a Box. Great fun.
Thanks for stopping our blog. We hope you found something to help you with your Tot School. For more great ideas check out
1+1+1=1
.