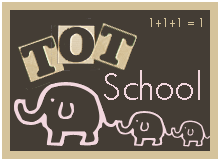 Charger is 26 months
I really enjoyed this last week. After taking a week off to regroup and it helped so much! Valentine's has so many fun things to do, too.
Our letter for the week was L. Our sight word was LOVE.
After seeing the idea on
Carisa's Blog
, I gathered all the L's I could find in our house and put them in a bucket. I also found all the items that started with L and put them in a second bucket. Each day, we reviewed the letter and the sound by looking in our buckets.
Lion, Leaf, Lips, Lid, Larry, Leo and Ladybug.
We read 'Love You Forever' by Robert Munch.
I had Charger match our wooden letters to a large poster. The letters, posters, and trays all came from the Dollar Tree :). He did so well with this! He called out the letters on his own and then matched them as he found them. He had a few problems with J, C & G, but he got them all without help.
I had Charger match colors with
this game
I made for him. He matches the colors very well, this week I had him repeat the names of the colors after me as he made the match.
Together, we put numbers 1-10 in order using
these hearts
I made for him. The activity went really fast, no time for a picture.
For this work, Charger put heart pics in the holes of a parmission cheese container. He loved this tray and did it over and over. He even went back to it after he had completed the others.
We made candy heart necklaces, or rather I made the necklace and he ate it :).
For this tray, Charger was to thread the pipe cleaners into the holes of the parmesan container, and then thread beads onto them. He did a great job with the bead threading, and really enjoyed it. He didnt leave the pipe cleaners in the container for very long.
Charger transferred gems with a melon baler. He was to put one in each heart. He put more then one in a few of the hearts and then asked me where the rest of the pieces were when he didnt have enough to put some in each heart. He did not seem to realize that, because he had three in one heart he would have zero for the others. I tried to explain it to him, but he never did get it. He love doing this one.
I set out a tray for Mustang that had heart count and clip cards that I found on
Tired Needs Sleep
. Charger saw them and wanted a turn. He really enjoys clipping. I will have to do more activities with clothespins for him.
We used our Do A Dots to paint an
L for Lion
and an
H for Heart
.
This was a totally impromptu activity. I was printing out these cool Bob the Builder sheets, again from
Tired Needs Sleep
, and Charger found me. He was so excited and wanted to play with them right away. I had some Poker chips handy, so I had Charger match colors. He LOVED this. Notice his Bob the Builder shirt? He also carried around these pages for a few days straight. I will need to print a new set if we want to play with them in the future, but it was worth it :)
Tiny Tot School
I caught Mini Cooper doing some cute things this week and thought I would share. She is always with us in the school room, so she is learning right along with us.
This week I gave her these cute penguins from our
Penguin Bowling set
. She loved the bright colors and the different noises they make. They are the perfect size for her to grab them and stuff them in her mouth ;). BTW, that link shows a very high price for this set. I got ours for 20.00 from Target, check there if you are interested.
I usually try to keep the strings for our blinds up high, but Mini managed to find this one the other day. She was moving it and completely fascinated by the fact that she was the one doing it. She layed there for a solid 15 minutes, playing with this string. It was very neat to watch.
Thanks so much for stopping by to take a look at what we did this week! We hope you found a few fun ideas to try with your tot. To see what others did this week, check out the weekly carnival at
1plus1plus1equalsone
.