We have been learning about the mailman and the post office the last few weeks. We DO follow a curriculum (BJU) but very loosely. Pretty much, I just look to see what the unit it is and then do my own thing. The curriculum just keeps my ADHD in check :).
Reading
For once I have a few good books to recommend.
First is 'The 7 Little Postmen' by Margaret Wise Brown. Very cute book!
The Jolly Pocket Postman by Janet & Allan Ahlberg. This was a good book. I have heard that the other Jolly Postman books are better, and I hope to get more of them in the future. But, the kids really liked opening the letters and using a magnifying glass for this one.
Math
I made a postage stamp addition game for Mustang, which I also used for number matching with Charger. I blogged about it
here
and it can be downloaded
here
.
Language
Charger worked on a postage stamp match game, a good pre-reading skill. I made this game up for him and then realized it was very 'boy' so I made a girl's game as well.
The boy's stamp match game can be downloaded
here
.
The girls stamp match game can be downloaded
here
.
General
I found a great package of information from the US Postal Museum. It can be downloaded
here.
As part of the package, the kids made their own postage stamps.
We worked on learning our address. We have one of the hardest addresses to memorize. I'm not sure how long it will take Mustang to learn it. It took my husband and I a few weeks to get it right!
One thing I did was to print off two copies of this
envelope printable
from DLTK-Kids. I wrote our address on one and had Mustang copy it to her own.
I also taught her (or at least tried) a little song to learn her address. It is to the tune of 'It's Raining it's Pouring.'
My name's Mustang Smith
This is where I live
123 Our Country Road
Blogger, Internet.
(obviously I changed her name and address lol). I heard this song back when I was a nanny in High School from the little girl I watched, and I have no idea who I would credit.
And a few things from our shelves
For the first tray I put a stack of envelopes with the lowercase letters on the front, and our wooden uppercase magnets on the side. The idea was to find the uppercase letter, match it with the lowercase, and fill the envelope. No one wanted to do this work. Big FLOP lol.
The other was much better. I found 2 little metal mailboxes at yard sales and thrift stores. I found little envelopes that would fit inside, and put it all together in the basket.
All three children enjoyed opening and closing the mailboxes (which were a little difficult for Mini Cooper and Charger), filling them and 'sending mail' to each other. It went on throughout the entire school session. They would put mail in, work on something, and then take the mail out. Or, they would put the mail in and go tell the other that they had mail. It was quite cute.
If you are looking for more ideas for your Mail Carrier unit, I found great ideas at the following sites. I just didnt end up using them, because they didnt fit our needs, but there are a lot of great things to find!
Making Learning Fun
2 Teaching Mommies
First-School
We are linked up this week at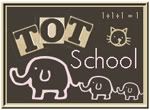 Have a great Father's Day and God Bless!!