About a year ago, our neighbors showed me a magazine that they really loved,
Creation Illustrated.
It was so beautiful and I instantly liked it. So, when we were asked if we would like to review Creation Illustrated I was excited!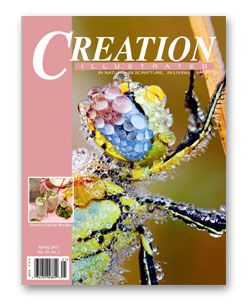 Creation Illustrated
is Bible-based quarterly nature journal that has been published since 1993 by a husband and wife team, Tom and Jennifer Ish. The Ish family homeschooled their daughter, Melissa. Creation Illustrated is a their family work and ministry.
"share the wonders of God's creation. By revealing fresh insights of His infinite wisdom, gentle touch, undeniable justice, redeeming love, and flawless design, pure truth shall bring renewed peace. Each part of this publication is offered as a reprieve from the the daily rigors of life wot that all can look to the future with unbridled gratitude and hope."
Creation Illustrated was designed to bring stress relief through a greater understanding of and appreciation for the loving Creator and Redeemer. Each issue features threes sections on nature, Scripture, and living to bring the reader a balance of mental, spiritual, and physical enrichment in each edition.
What did we think?
When I first opened my package of Creation Illustrated Journals, I was immediately drawn to the beauty of each one! They are printed on thick, high gloss paper, a great quality feel.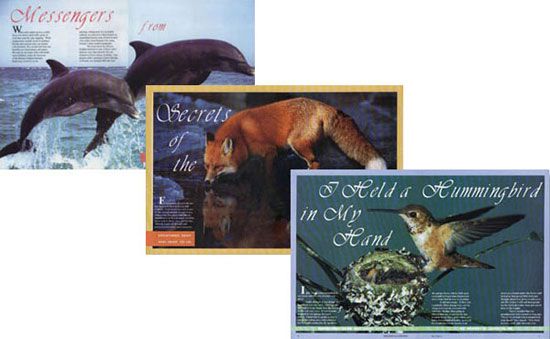 I sat down and flipped through the pages admiring the rich, bright photographs of God's creation. I didn't know at the time that their mission was to provide stress relief, but I can tell you that it worked!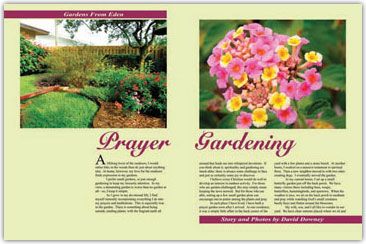 Each of the articles I read included references to our Creator and many Bible verses woven through the text. Each article could be used as a devotional in addition to all the things I learned about our world. Places, such as small Atlantic Islands, that are easily overlooked become the focus of a short article highlighting God's handiwork.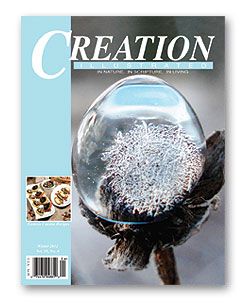 I set the
Creation Illustrated
Journals on my coffee table to see if the children would pick them up. Unfortunately, they were not drawn to them on their own accord. I don't know why other then the fact that since they aren't plastered with primary colors and letters that my children didn't know they were for them?
So, I added a few articles into our morning Bible time to see how they would enjoy them. I chose the children's stories from two of the issues, one on a stray cat, and one on wild ponies. At times they seemed interested and at times they didn't. But, I was impressed at how much they could remember when I asked questions at the end!
While we did our unit on horses, I was excited to find an article about the Assateague Island wild ponies. I read this to the children and they were very interested to hear about the wild ponies. The author, Katrina Rogers, provided a beautiful account of her morning on the island, both in words and in photos. At the end, we learned that Miss Rogers is not only an eloquent writer, but she is also a 9th grade homeschooled student. My kids loved finding that out!
Overall, I would say that while I really did like Creation Illustrated, my children were just a hair too young for it. I, on the other hand, enjoyed it for myself! Creation Illustrated would make a lovely gift for readers of about age 10 and up. I suspect that my parents would enjoy it as well.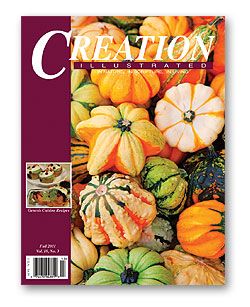 With a price as low as $4.50 per issue (depending on how many years you subscribe for) the price is very affordable. International subscriptions are also available. You can receive a FREE Issue as apart of a subscription offer. Use this link:
www.CreationIllustrated.com/TOS
.
Creation Illustrated also offers a ministry where you can
donate funds
to help place this Bible based nature journal in Schools, Prisons, and Hospitals! What a great way to share the Word with our world!
Disclaimer: As a member of the Schoolhouse Review Crew, I received free issues of Creation Illustrated in exchange for an honest review. I was not required to write a positive review. All opinions expressed are my own.
Thanks for stopping by and God Bless!!