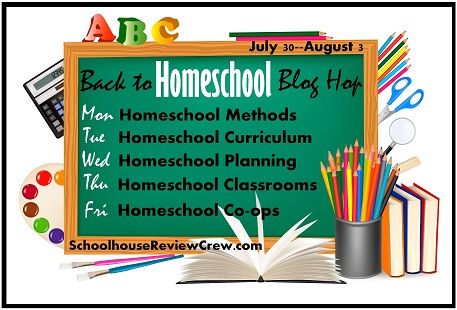 This week I am joining my fellow crew mates from the Schoolhouse Review Crew for a back to school blog hop. I'm always up for talking about homeschooling and I love reading other posts on homeschooling. So, this should be a fun week :).
Today we are talking about Homeschool Methods. If you have been to my blog at all, you probably know that we use the Montessori Method as our base and use the principles of the method as our guide for the materials that we use. I talked about it in length back in May in my
5 days of Montessori series
. If you'd like to read about our method, please check out those posts. :)
I thought since I'd already gone into detail about
our
method, I might give you some tips for how to choose
your
method.
Now, please don't stress out and make more of this then you have to. I know if you are a new homeschool mom you are thinking, I am so new to this and I don't know what I am supposed to teach forget a method. Let me assure you, it's not as hard as you may think, and it can change over time. It is, however, quite important.
Picking a method for your home learning is similar to picking the wall color for your living room. It doesn't answer every little detail, but it gives you a starting point, direction, and some form of guidelines. Due to the increase of homeschooling families, the amount of resources available to them is growing by the day. It is just so amazing all the great things we have to choose from, but it can be so overwhelming! Choosing a method will help you streamline what you are going to use.
There are a number of common methods to choose from here's a short list to give you some ideas:
Traditional school at home
-basically trying replicate exactly what would happen in a school classroom (the good parts anyways) at home. Generally includes the use of a textbook set, scheduled hours, desks, school room, etc. Could include enrolling in a charter school or other online school.
Charlotte Mason Method-
The Charlotte Mason Method uses a lot of teaching through living books. Ms. Mason was a British educator who felt that students learned best through passionate writers and hands on nature studies. A somewhat free, somewhat structured feel. If you love choosing books for your children instead of textbooks, this may be a good one for you.
Unit Studies
-Entire learning based around one subject. For example, your unit maybe on penguins. You would read books on penguins, do math lessons including penguins, art projects to make penguins, science would also include penguins. This can be a fun method if you like to focus on one thing at a time and learn as much of it as you can. Also works well as a structured version of child-lead learning as they can choose the subject and you, the parent, can choose the lessons about the subject.
Classical Education
- This method involves teaching information in three cycles to cover the child's changing level of understanding. It is best to start this particular method at the beginning and carry it through the schooling years.
Eclectic
-A compilation of many methods. Choosing the parts of each that are best for your family. I think everyone falls into this category a little, but some are purposeful about it.
Unschooling
-This IS more schooling then it sounds as it is not just a free for all. This method involves carefully choosing activities, outings, television shows, books on the shelf, conversations, and life experiences to teach your children. Helping your child to understand that learning is everywhere and encouraging them to seek out knowledge of the things that interest them. There is no 'formal' schooling to this method.
Afterschooling-
Great for the family who can not, or chooses not to, keep their children home for school. Just because your child goes to a school doesn't mean that their learning stops at home.
I found a great run down of methods from the
Homeschool Curriculum Advisor
. It goes into a little more detail about each one, and some ideas about how to decide which is right for you.
So, how do you decide which is right for you?
1. Pray about it. Sometimes I forget the most important step when making big decisions. God has a path for you and your family and He is willing to let you in on it. You just need to ask Him and be willing to listen to the answer.
2. Evaluate your family needs. Do you like structure, are you more free spirits. Do you
need
structure? Some of us (yes I said us) are so free that we get lost and forget what we were supposed to be doing.
3. Can you stay focused and put together your own lesson plans, or do you need the freedom (or time) received from following already written plans?
4. What kinds of materials do you have on hand? Do you
like
them? Are they
working
for you? Can you afford to change if you want to?
5. What abilities does your child seem to have or be interested in? Are you encouraging the good ones? Are you giving them opportunities to develop those skills?
6. What is your overall goal in your home learning? Is your current schooling method in line with that goal?
After asking yourself these questions, you may have a better idea of what you are looking for, then you can begin exploring the many methods I have listed, and the ones that I have not and begin determining the right path for your family.
You can also checkout the MANY ideas my fellow crew mates are sharing on their blogs today,
here
. I'm off to check them out, myself!!
Tomorrow is curriculum day :). I'll be sharing what we will be using this year with each of my children. I hope you'll check back!!
God Bless :)