About two years ago one of the moms in our homeschool co-op wanted to organize a preschool activity swap. I told her I would participate and started collecting egg cartons for my game. 3 months and 17 egg cartons later, I never heard another word about it. I really wish I had heard of our latest review product, Activity Bags, at that time!

Activity Bags
was started by two homeschool moms Paula Reetz and Sherri MacLean. They wanted to create activities to occupy their little ones while schooling the older children (sound familiar?). After asking around, they found 25 moms-and a waiting list-that would be interested in participating in an activity bag swap. So, they made up activities, organized a swap and then wrote it all down so we can duplicate what they did! You can read their whole story on
their website.
Inside the Preschool Activities in a Bag book you will find:
An introduction to Activity Bags
Ideas for who can use Activity Bags
Preschool Activities Skills List that is actually an amazing chart that lines up certain skills to certain bags
Activities at a Glance
How to use the book
Questions and Answers
Tips for Assembling a Great Activity Bag
The Coordinator Handbook (which is also available free on the Activity Bag Website)
Preschool Activity Supply List
Activity Instructions and Masters Chart
Preschool Activity Instructions
Master Graphics
Other then the supplies themselves you will have everything you need for swap right in this e-Book. The supplies are simple, inexpensive items such as sheet protectors, contact or laminator paper, cardstock, string, plastic spoons, beads, stickers, rice, fabric, straws, foam sheets. scissors, and paper clips. And other then a few things like magnifying glasses or water bottles, the items are easy to buy in bulk, too.
Access to a copier or at least a printer is a must. But, you could go to an office supply store and have them make the copies for you.
So how, exactly, does this all work??
Find a group of about 20 moms that would like to participate in an Activity Bag swap.
Buy an e-Book for the coordinator (not everyone has to own a copy-though they might want to!)
Coordinator hands out the instruction info and masters for the activity each mom is going to make
Moms make 20 of the same bag to bring to the swap
Set a date to have the swap
Take home 20 (okay 19) activity bags for your child to work on at home!
The instructions for each activity is a page that lists:
the name of the activity
description
skills to be learned
Supplies needed and how many of each item
instructions for assembly
labels for the outside of the bag
buying tips
Again, everything but the supplies and actual assembly is done for you!
Authors Paula Reetz and Sherri MacLean had so many ideas, that they went on to make a second book Preschool Actvities in a Bag eBook 2. The second book includes another 33 creative activities to entertain-and teach-or preschooler age 3-6.
How to Buy:
Each
Preschool Activities in a Bag e-Book
can be purchased for $15.00, or can be purchased in a book bundle for $27.00. Again, remember that if you want to do a swap, you only have to own one copy of the book. The coordinator can share the information for one activity with each of the moms. So, it's a great deal if you want to do a swap!
What did we think?
Well, now that we don't have a school room, I am on the lookout for new ways to offer self guided, hands-on learning, for my littles. Activity Bags came in at just the right time to fill that need! I found the activities to be easy to assemble and very easy to store!
Here, Mini Cooper is matching puzzles. She had fun looking for the match to her set.
Some of the activities were very unique, while others are tried and true activities that are worth coming back to even if you've seem them done before.
I was a little disappointed that none of the masters are in color, but I guess if I were making the bags for 20 different families I would not want to use up-or pay for-color ink!
I am planning to do a swap soon so that my children can get a chance to try all the activities!
What's that?? You don't have preschoolers? Well, Activity Bags may have started with preschool bags, but that's not all they offer!
The offer bags for Science, Math, Reading, Travel, and soon for Crafts!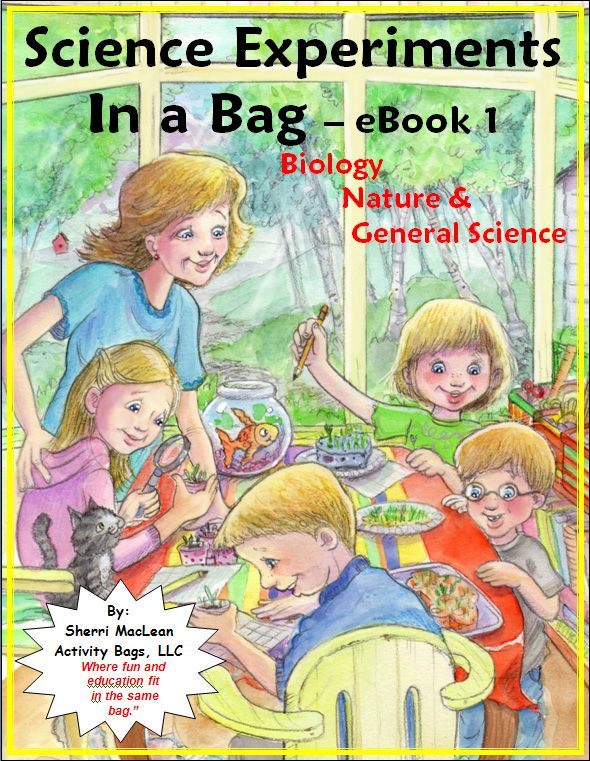 We tried out the
Science Experiments in a Bag series
. Based on the same concept of creating bags of activities, each gallon bag contains everything you need for one of 25 different experiments! In addition to the supply list and experiment info, each contains data collection forms (when applicable), observation questions, and suggested answers to the questions. And, while you may not have ALL the supplies for Science Experiments in a Bag on hand, they are all easy to find at a local department store.
How to Buy:
Science Experiments in a Bag
series can be purchased separately for $15.00. Bundle for books 1 & 2 is $27.00. Bundle of books 1, 2 & 3 is $39.00.
And What Did We Think?
I really, really, liked the Science Experiments in a bag. They were SO EASY to follow. I'm not the best at doing Science with the kids and I am very sure that these bags are going to change that! Mustang enjoyed the observations, not so much the questions-but if it looks like 'work' she usually doesn't, lol!
I appreciated the opportunity to just pick an experiment from the supplies we had on hand and do it-no waiting for the right chapter or unit or grade, etc. If Mustang asks me about the weather I can go grab a bag and we can learn about it!
If I host a swap, I will have many more supplies on hand and ready to go. Again, I am very impressed with these products and am looking forward to sharing them with the other moms in my homeschool co-op. I'll let you know how our swap goes!
If you would like to see a sample of the Activity Bag activities, you can fill out the
survey
on the Activity Bag web-site, and they will give you a free download sample.
My fellow crew mates reviewed the different books that Activity Bags offers, check out the
crew blog
to see what they thought!
Thanks for stopping by and God Bless!!
Disclaimer: As a member of the Schoolhouse Review Crew received a copy of Preschool Activities in a Bag book bundle and the Science Experiments in a Bag book bundle in exchange for an honest review. All opinions expressed are my own. I was not paid for my review.