We had our first week back. And, when I say back, I mean
really
back. Finally, I am feeling better and the holidays have past. Like much of the country, we got ridiculously cold temperatures this week and stayed inside nearly all week. Thankfully, our school work helped us from going completely stir crazy!
Most of our study choices have stayed the same. I'm continuing to use the work plans from
Montessori for Everyone
as my backbone for lessons for Mustang and Charger (and any group lessons if it will work). We are finally adding back in calendar time, and doing a few separate things for the little girls-which will get its own post.
Calendar Time
:
I FINALLY got our pocket chart calendar back up and running. We have
this one
from Learning Resources. When we moved the schoolroom out of the basement and into our living room, I was reluctant to put it up. But, I finally gave in and glad I did! We were missing our calendar time, and the kids learn so much from that time!
I printed off the snowman January numbers from
Homeschool Creations
and it really made the calendar look cute. While I was there, I stumbled upon her printables for calendar notebooks. It looks like she has had them for awhile, but I missed them. I chose a few and have added them to our calendar time. It's been a great way for talking about telling time and the temperature.
Here Charger and Mini Cooper are working on their January pages.
Group Lessons (These are focused on Mustang and Charger, but I include the little girls and hope they soak something in).
In Bible, we continued on with our lessons from
Bible Study Guide for All Ages.
We did lessons 18-20 and learned about Nebuchadnezzer, The Writing on the Wall, and Daniel in the Lions Den.
We started our lessons on Claude Monet and I put together this packet which includes:
We also watched a great documentary from
Biography.com
. Painting is in the plans for next week.
The USA Puzzle Map was finally added to our shelves. I did a group presentation and it was well received. We also started our state studies (which currently only consist of a coloring page, I'd like to expand them). We are going in order of the date they became a state and started with Delaware. We also continued on with our President studies and added James Monroe.
For history, I brought in
Liberty's Kids - The Complete Series
. We love this show and it's great to watch them in order. This week's lesson was about The Boston Tea Party.
I also interviewed Mustang, Charger, and Mini Cooper about some of their favorites. You can read them
here
, if you haven't already.
Chosen Work
In addition to choosing the new materials (well Charger did, Mustang did not), they both chose a bunch of math. Apparently, both of them are easily getting the concepts that were next on the work order. They both completely finished all the math on their work plans-in just one week. I will have to add more, but at least this next week they will have to focus on language until I can refill their boxes.
Charger was working on addition facts and Addition Chart 5. I don't think he looked at the chart even once... We will likely just skip chart 6.
Mustang is on Multiplication chart 1, and she DID use it. I don't really think she liked using it, though. She would go through and try and answer any of the ones she knew without using the chart before relying on it. This is great for memorization!
Charger did choose one language work this week and we finished up All About Spelling Step 15.
And, that's pretty much it. We spent a full afternoon playing out in the snow, which was a fun way to end a great week. We are looking forward to a shortened week next week since we will be taking a 'field trip' to find out if baby #5 is a boy or a girl!
Hope you had a great week back!
God Bless,
Lisa
We are linked up: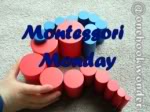 *This post contains affiliate links*