So excited to be typing this while I look out on a beautiful, sunny day that is supposed to be WARM!! Yay! Finally! This last week was still a bit chilly and didn't seem like spring would ever get here.
The big kids were learning about parts of an amphibian, so we did our own frog and amphibian themed activities.
Books this week
Frog themed trays
Matching Frogs. I picked this one for Explorer because she loves matching and loves frogs. She tried this for about 3 minutes and was done. At least Mini Cooper liked it.
This is a freebie from Montessori Print Shop.
This tray had different activities on different days. The first day, the idea was to attach the correct amount of links to the card. This work was only for Mini Cooper. It is too hard for Explorer.
I found the idea and free printable from Mudpies and Makeup.
Another fun color matching tray. The printable is free from File Folder Fun (minus the file folder).
This one took her a LOT of effort, but with some encouragement, she finally finished.
Montessori Materials
Mini Cooper is still working on her teens numbers, and I wanted a fun way to work on them. So, I found free calendar card numbers with frogs on them. I printed out numbers 11-19 and then mixed them up. She is getting much better at her layouts.
Parts of an amphibian cards and puzzle. The cards were free from The Helpful Garden.
More Frog Fun
This was supposed to be a cutting and pasting activity, and it was. But, it also turned out to be a sharing activity. Explorer had started first and she was not too pleased when Mini Cooper joined in and I told them to share the glue. See Explorer's face?
She decided to 'fix' the problem by taking the glue away.
Frog Prince
So, of course we HAD to do some princess activities. P is for Princess from Confessions of a Homeschooler.
I pulled out our felt Disney princesses scene. This was a freebie I picked up at one of our yearly homeschool swaps. So much fun!!
Whew! That ended up being a LOT longer then I realized it would be!! Thanks for reading the whole thing! I hope you enjoyed our week and found some ideas for yours!
God Bless,
Lisa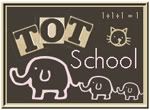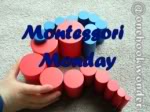 Items we had (or wish we had) this week. This widget contains Amazon affiliate links.